THERE'S CLEAN... AND THERE'S DEEP CLEAN
It's time to bring your area rug back to its original splendor.
We understand that your oriental or Persian area rugs can be a major investment, similar to a work of art that appreciates in value with proper care and protection. Our experience and know-how will protect your investment in the long term. Our services will correct stains, soiling, and other damage so we can protect your investment by expertly deodorizing, applying stain guard protection, and moth proofing. It's essentially a spa treatment for your valuable area rug and a great way to keep it in good condition to retain its value and visual appeal.
Rivers Edge specializes in cleaning and protecting delicate wool and silk, Persian, Indian, Chinese, and other oriental area rugs based on their specific weaves, fibers, and dyes. Our work is reinforced by our satisfaction guarantee and your area rugs are fully insured while in our possession. Our treatment methods are entirely delicate and attuned to the details of your valuable area rug. We are dedicated to rejuvenating your rug and pick-up and deliver it free of charge, leaving you satisfied with the process.
Rivers Edge offers:
Free pick-up and delivery
Roll and Re-laying service for heavy or difficult area rugs
Custom cut and designed under pad for area rugs
Apply Stain Guard protection available
Moth proofing
Deodorizing
Professional repair and re-fringe to restore older rugs *COMING SOON*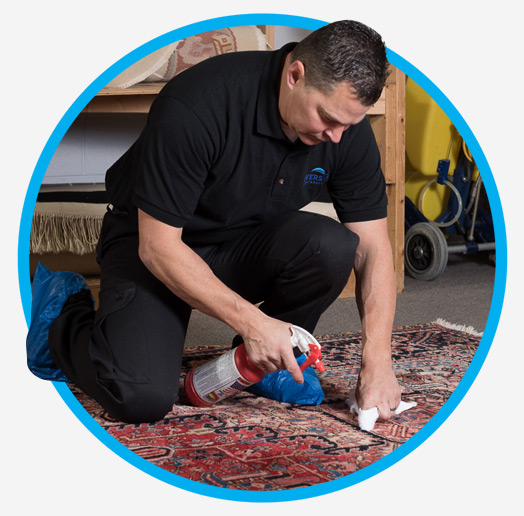 HOW IT WORKS
---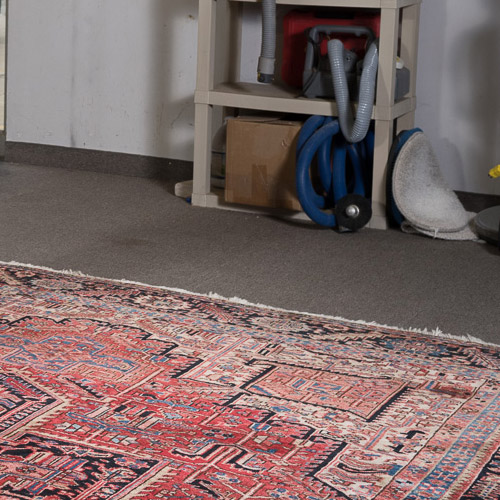 1
Measuring and Pre-Inspection
This helps us identify what problems your rug is facing, allowing us to meet your expectations. We guarantee accurate pricing.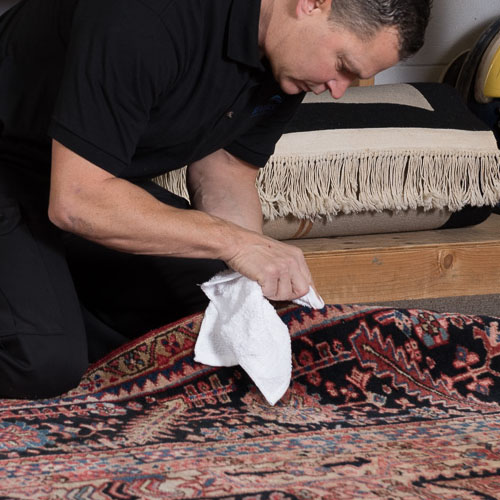 2
Colour Test
This allows us to ensure all rugs are safely cleaned and that you get the best possible results.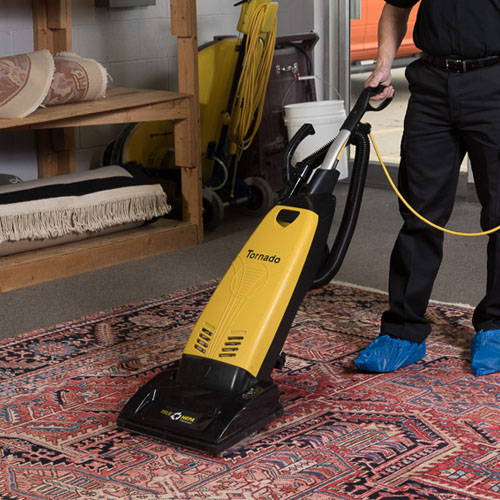 3
Thorough Vacuuming
In this phase, we'll remove damaging sand and grit from your carpet. Left unabated, these substances can cut fibres and shorten the life of your rug.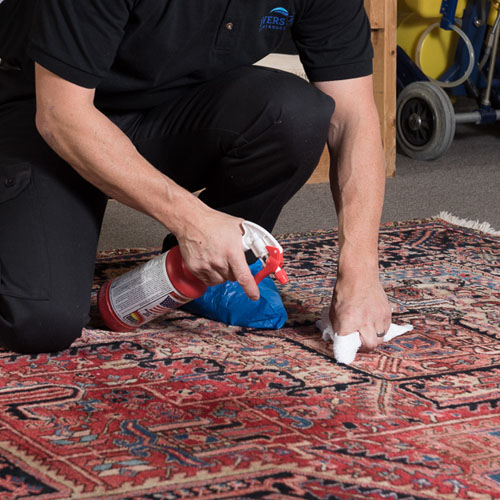 4
Treatment of Stubborn Spots
During this phase, every effort will made to remove troublesome spots, without damaging the rug or causing colour loss.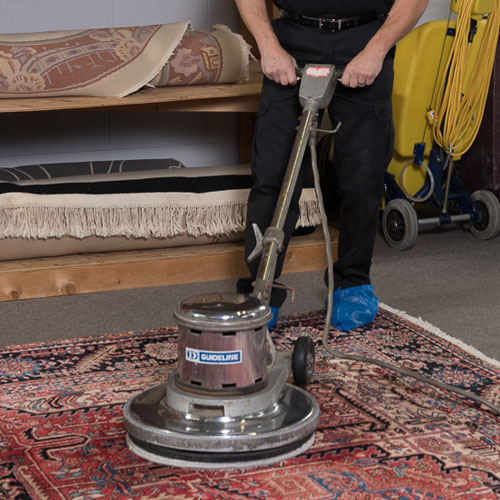 5
Rotary Shampoo
This gently agitates the carpet, safely suspending soil and leaving the rug truly clean and fresh.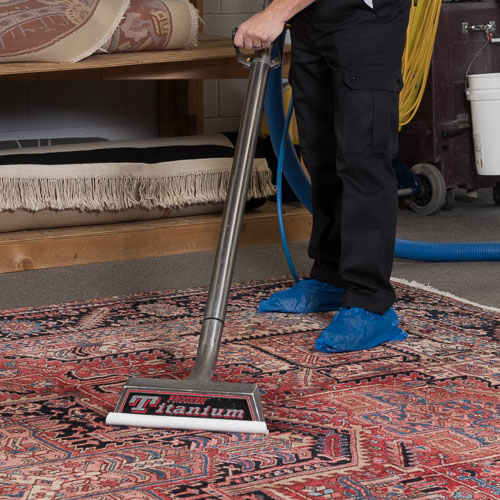 6
Clear-Water Rinse and Extraction
This process is comparable to rinsing hair and ensures no sticky, dirt-attracting residue is left behind. All soil and detergents in the fibres are washed away.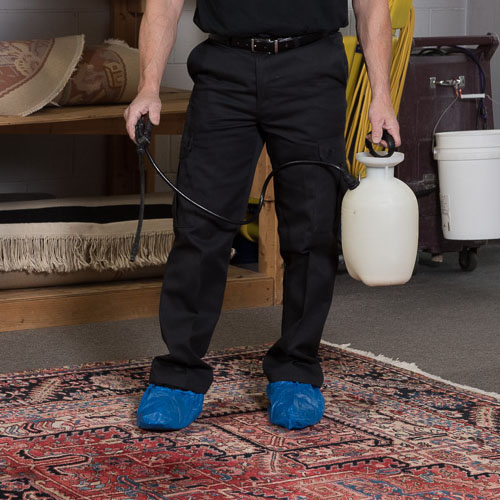 7
Application of Protector
Our high-grade fabric protector gives your rug the ability to resist spots and stains.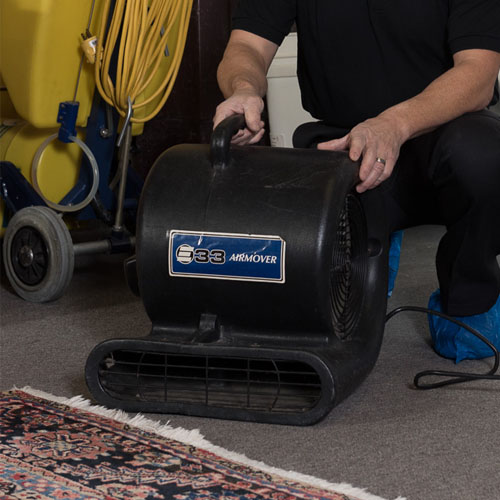 8
Drying and Post-Clean Inspection
Now, your rug is inspected and hung up. Powerful air movers are used to speed the drying process. This prevents damage and "browning."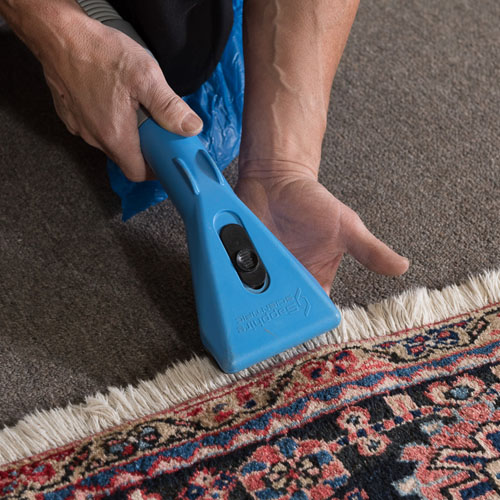 9
Hand-Finished Fringes
This detangles, cleans, and restores softness and colour.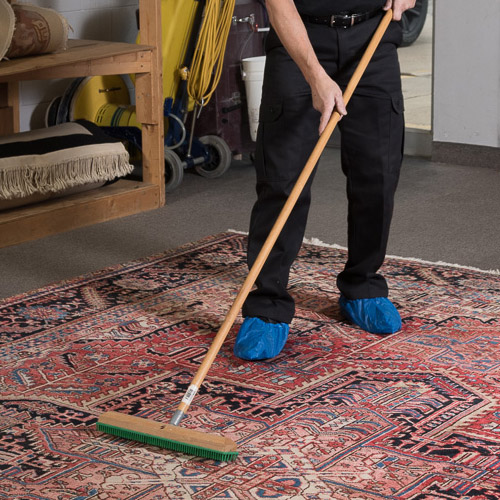 10
Wrapping for Storage or Delivery
Finally, all rugs are inspected, carefully vacuumed, and wrapped in heavy plastic or paper for storage and delivery.
WE WANT YOUR BUSINESS FOR LIFE
completely, guarantee your satisfaction with any work we do
This won't void your carpets' warranty and will get your carpets truly clean, soft, and fluffy
provide you with excellent service and make your cleaning experience a happy one.
If you're not happy, I'll make it right or your job is free! It's that easy.
Get your area rug cleaned the right way.