Rivers Edge Carpet & Upholstery Care is backed by Rivers Edge Satisfaction Guarantee
When it comes to carpet cleaning services for homes and businesses, Rivers Edge is the leading provider in the Greater Windsor Area. Our company combines extensive experience in the field with the most responsive and friendly customer service to ensure that our customers return to us time and time again. Our highly trained sales and technical teams have the most precise attention to detail in the industry and we ensure that your carpets and upholstery look spotless each time we visit you.
We use the most up to date machinery and equipment to provide you with the most thorough home cleaning available on the market. When you give us a call, we make a detailed note of all of your property's requirements and specifications to make sure that you get a completely tailored service.
At Rivers Edge, we know that your carpet and upholstery must be well maintained to preserve their longevity and keep them in good condition during everyday use. With young children, pets and visitors entering your home every day, it's easy for these items to become marked and soiled over time. Our efficient and effective carpet cleaning service, however, is designed to turn that around and restore your valuable flooring to its former state as much as possible.
There's no need to consider replacing your expensive carpeting and furnished items when our team of experienced cleaning professionals is available to assist you. When it comes to carpet cleaning services, Windsor residents know that Rivers Edge is the most reliable and dedicated service available.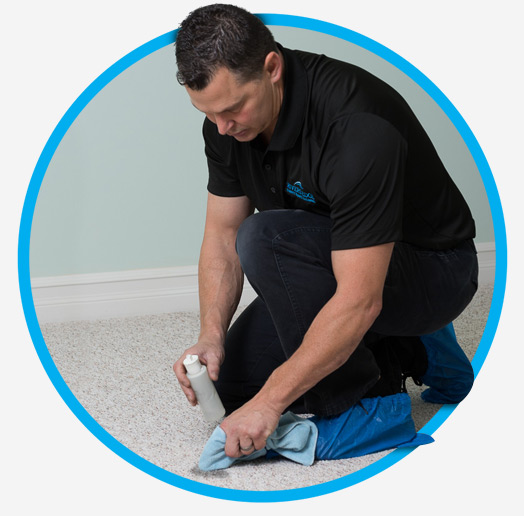 Here's How it Works:
---

When our professionally trained, insured carpet cleaning technicians arrive at your home, they start with a pre-inspection to identify problem areas. This is an important step as it ensures that the process is completely tailored for your specific home and addresses all of the necessary issues and concerns. Then the Rivers Edge Multi-Step ULTRACARE ™
carpet cleaning
system goes to work make your carpet cleaner: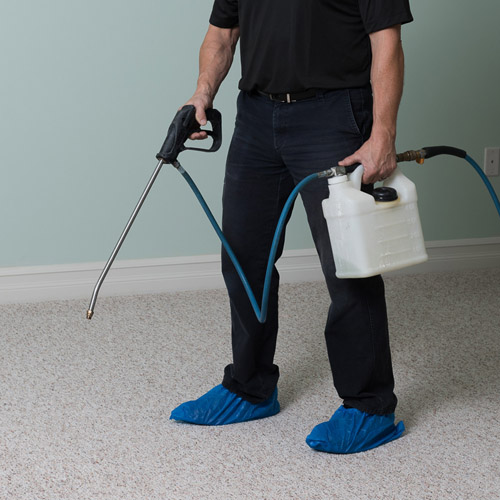 1
STEP 1:
A special heated carpet cleaning solution is sprayed deep into the carpet fibres to loosen embedded dirt.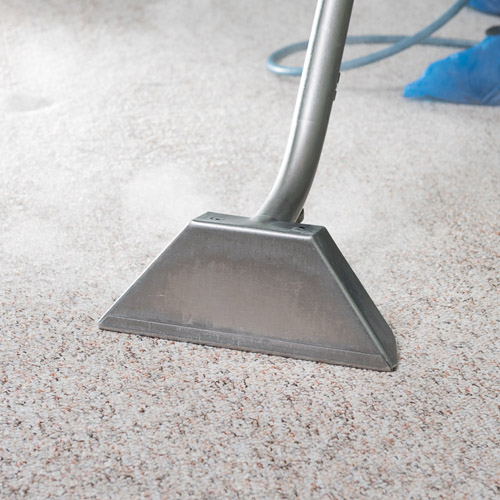 2
STEP 2:
It's followed by a high-powered extraction and pH-balancing rinse to remove the dirt and cleaning solution, leaving your carpet as clean as it can be.
The result is extraordinarily clean and renewed carpeting, which will last you well for many more years to come. This process can be repeated as required in the future depending on your specific needs as a homeowner. If you have a busy household with children and pets, you might want to opt for this service more frequently. Our experienced team at Rivers Edge will be happy to assist you in deciding exactly what services and appointments will be best for you and get you booked in easily and quickly. If you're interested in carpet cleaning, Tecumseh locals and those in the surrounding area can give us a call today to learn more about the detailed carpet and upholstering cleaning services that are available from Rivers Edge. Carpet Protectors & Deodorizers
After your carpet has been thoroughly cleaned through our innovative two-step process, we then recommend an application of UltraCare™ Fourguard Carpet and Upholstery Protector (optional) and/or UltraCare™ FreshScent Plus+ Carpet Deodorizer (optional). Reapplying the carpet protector after cleaning helps restore protective properties to your carpet, making it easier to care for over time. These options can be beneficial for extending the life of your carpeting and ensuring that it always looks its very best. Our team of technicians will be able to consider your specific needs and talk you through these additional options to help you assess whether our protector and deodorizer will be the right choices in your property.
Post Inspection
After we finish making your carpet cleaner, we review the entire job with you to make sure everything is done to your satisfaction. If not, we'll fix it right then and there. We want you to be completely satisfied before we leave your home. There's no need to chase us because of a half-finished job – we strive to offer a comprehensive and highly reliable service that meets the needs of every customer every time. We will keep you informed from start to finish, ensuring that you select the best options in your specific case and feel entirely happy with the finished product. Our company has been offering outstanding carpet and upholstery cleaning services to homeowners in the greater Windsor area for many years, and we aim to forge lasting relationships with our clientele and serve your needs over the long term.
Book A Carpet Cleaning Appointment With Rivers Edge
Regardless of the size of your property or the nature of your specific carpet cleaning job, our team is happy to assist you with all of your specific needs. There's no need to wait any longer to get your soiled, marked, or stained carpets renewed and rejuvenated so that they look their very best. If you've been seeking a provider for carpet cleaning near you, you don't have to look any further for the best team in this area. Contact us today and quickly book an initial appointment. Our highly experienced staff will provide you with all of the information you require to get started, and ensure that you receive friendly, responsive service from the moment you start speaking with us.