At Rivers Edge, we know that high-quality home furnishings and fixtures deserve a high standard of care and attention. Our wide range of carpet and duct cleaning services are designed to ensure that your home appears in pristine condition. Rivers Edge's exclusive two-step carpet cleaning system includes an essential extra step – a specially formulated pH-balancing fiber rinse that removes carpet cleaning solution residue, right along with deep-down dirt.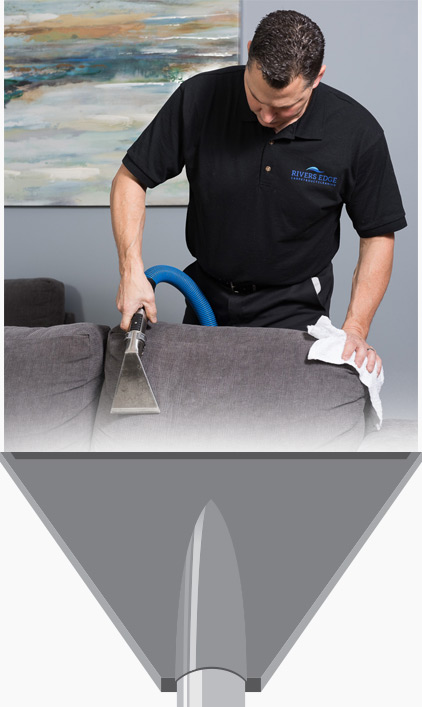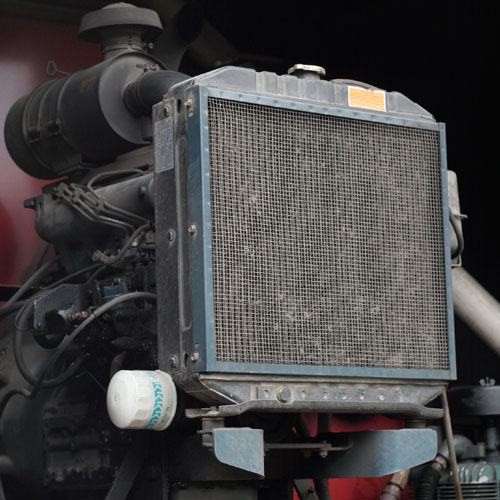 AIR DUCTS
Rivers Edge uses the most sophisticated duct cleaning agitators to clean your air ducts properly. Our advanced cleaning methods reduce your heating bills by improving the performance of your airflow system as well as improving air quality.
VIEW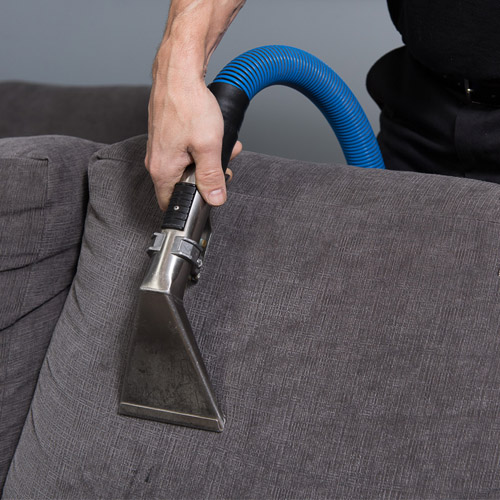 UPHOLSTERY CLEANING
Rivers Edge professional technicians are specially trained in the care of all fabric types, even the most delicate, so you can feel comfortable in knowing they'll choose the proper upholstery cleaning solution for your furniture.
VIEW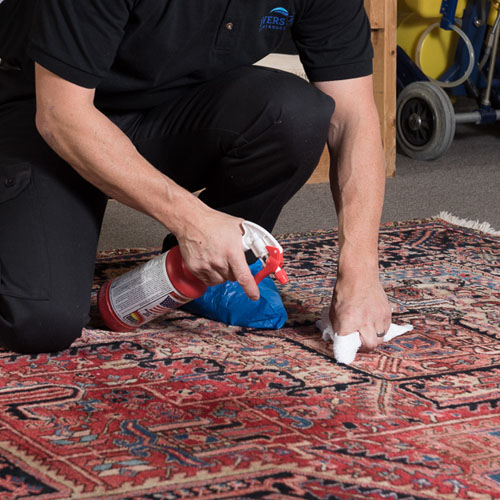 AREA RUGS
We will correct stains, soiling and other damage and we can further protect your investment by expertly deodorizing, applying stain guard protection and mothproofing. With our services, your home's rugs will be expertly cared for and protected so that they'll last for many years to come.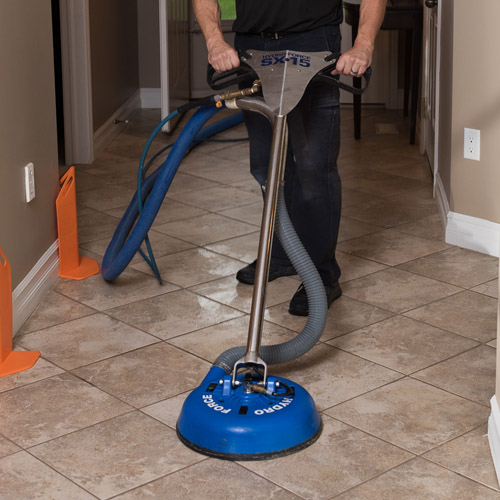 TILE AND GROUT
Our 4 Step Process Cleans and Revitalizes Your Tile & Grout. We will not only restore your floors and guard your grout against staining and discoloration. Your grout will look as good as the day it was installed. Backed by the RIVERS EDGE 100% Satisfaction Guarantee.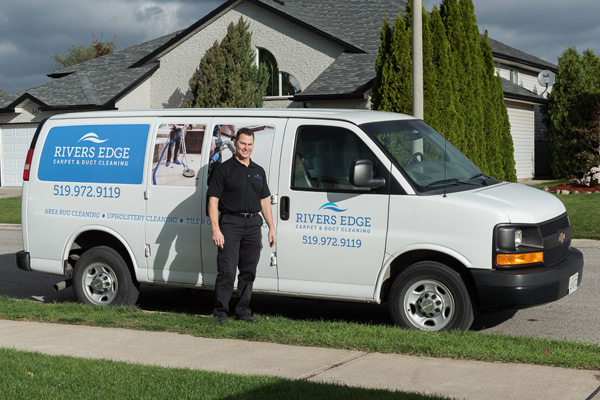 COMMERCIAL
Our commercial carpet cleaning services will leave your business location looking like new. Our professionally trained technicians will provide the high quality of service your business deserves.
WITH RIVERS EDGE YOU GET:
Courteous, professional technicians who are trained on the latest equipment
Convenient appointments to suit your busy schedule – including Saturdays!
Extra attention for trouble spots and heavy traffic areas
Truck-mounted equipment, for more powerful extraction and quicker drying times
Gold & Platinum packages feature specialized carpet and upholstery protectors and deodorizers. Plus your carpet and upholstery is groomed, allowing it to dry faster and distribute the protectors and deodorizers evenly.
FREE carpet and upholstery cleaning estimates with NO HIDDEN CHARGES
WHY THE RIVERS EDGE CREW?
We all know cheap alternatives are readily available… but are they a good value? Rarely. There's nothing more frustrating than putting your valuable investment in the hands of people and products that are ineffective or increase the problem.
At Rivers Edge, our experienced staff is extensively trained to handle specialist equipment that can transform your property's carpets, rugs, air ducts, and other areas. All members of our team strive to uphold the highest standards of care and efficiency regardless of whether the job is small or big, and we pride ourselves on our dedication and attention to detail. That's why, when it comes to organizing home maintenance tasks such as professional carpet cleaning, Windsor residents know to call our committed and experienced team at Rivers Edge so that we can assist them with all of their professional carpet and duct cleaning needs.
AREAS WE SERVE
Rivers Edge is a flexible and responsive duct and carpet cleaning provider, and we're proud to serve a wide array of locations around Windsor, Ontario. Our highly trained team of specialists has been assisting clients in this part of Canada for many years, and we enjoy building long term business relationships with our personal and commercial customers. Our technicians regularly conduct home visits in vicinities that include:
Essex
Amherstburg
Harrow
Belle River
Windsor
Lakeshore
Tecumseh
Leamington
Kingsville
If you live in any of these specific areas and you've been looking for carpet or duct cleaning near you, our team at Rivers Edge is ready to assist you with all of your needs and requests. If you live outside of these designated areas, our staff will be happy to see whether our technicians can cover your location.
Contact Us Today For A Quick Appointment
At Rivers Edge, we offer comprehensive and experienced specialist home and commercial cleaning services that will transform your property. Whether you require duct or carpet cleaning, Windsor residents and those in the surrounding areas can contact us today for more information about our extensive array of service options. Give us a call at (519) 972-9119 or contact us today!
We're just a call or message away.
360 Eugenie St. East, Unit 206. Windsor, Ontario N8X 2Y1
| | |
| --- | --- |
| Monday - Friday | 9:00am - 5:00pm |
| Saturday | 9:00am - 1:00pm |