At Rivers Edge, we have state-of-the-art truck mount equipment for all types of cleaning -- from carpet cleaning to tile and grout cleaning and all types of area rug cleaning. If you've been searching for the most efficient and effective process for air duct cleaning, Windsor residents can contact us at Rivers Edge today to book an appointment. Our team will be happy to assist you further and answer all of your specific questions.
Our team offers the ultimate truck mounted duct cleaning equipment, where we can perform the most thorough cleaning available. We use an extremely powerful air wash system that runs off a powered motor and an upgraded air pressure system. This system allows us to use the most sophisticated duct cleaning agitators to clean your air ducts properly. Our advanced carpet cleaning duct cleaning methods reduce your heating bills by improving the performance of your airflow system, as well as improving air quality.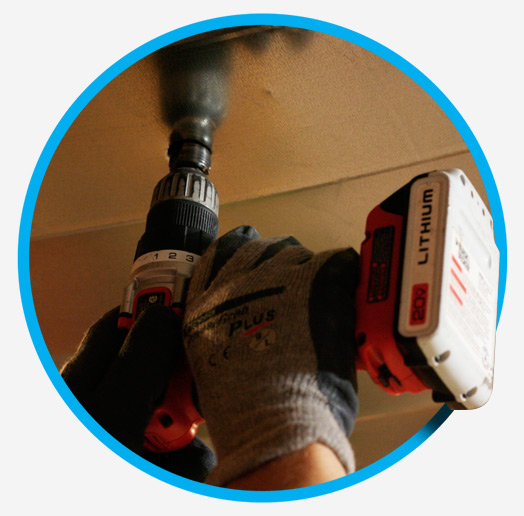 CHECK OUT THE RIVERS EDGE AIR DUCT CLEANING PROCESS…
---

Rivers Edge only uses trained technicians. Each technician will wear floor-protecting booties at all times while in your home. A large drop cloth and plastic corner guards are also put in place to protect your walls and floor coverings. From start to finish during the duct cleaning process, we always treat your home as if it were our own and we take care to ensure that we leave it in perfect condition.
Rivers Edge makes every effort to make sure your air ducts are cleaned properly and without a trace of dust. The plastic wall and floor coverings protect wall corners from being scuffed in any way. Efficient and clean air duct cleaning is what you deserve and what the Rivers Edge technicians will deliver.
The Initial Process
---

The Rivers Edge technician turns off the home furnace, air duct filter and air conditioner. Turning off the home furnace and air cycling units prevents any of the dust that is being removed from recirculating. An 8″ access hole is cut on both the supply side and return side of the air duct system. An 8″ hose is connected to the hole allowing all debris to be carried out to the collector in the truck, with no dust circulated outside the air ducts.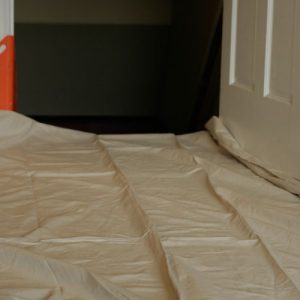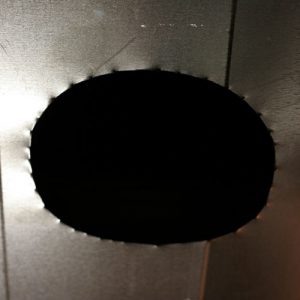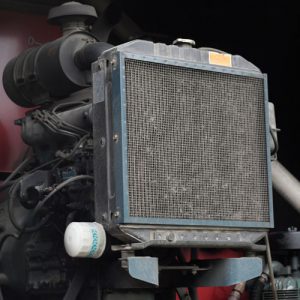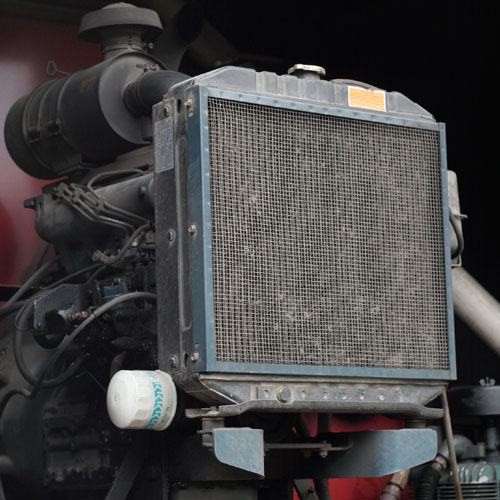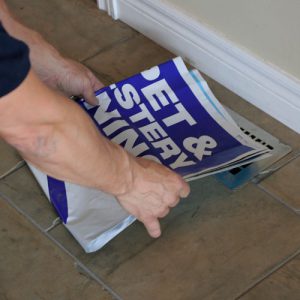 1″ access holes are made in the proper positions to clean different sections of the main air duct work. These entry holes are properly sealed after they have been used to remove the dirt and allergen buildup. The performance of your home heating and cooling system is preserved and improved because the dust build-up is no longer stopping the airflow.
The Rivers Edge technician carefully seals off all the air duct registers and returns to create a sound vacuum on the entire side of the home air duct system. Rivers Edge technicians have a proven magnetic sealing process that removes the maximum amount of dust buildup each time.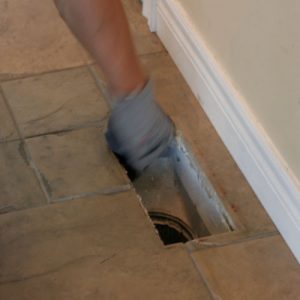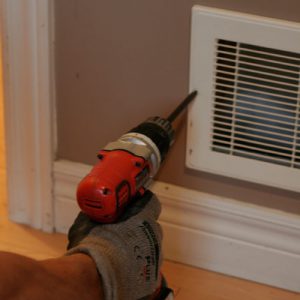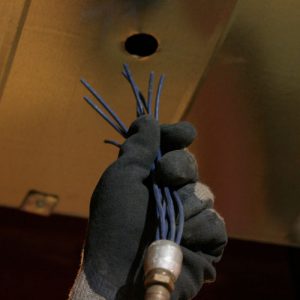 The cold air duct return vent covers are then removed and the open areas are vacuumed out. There is usually a dust build-up and Rivers Edge technicians take special care with this extra step. Going the extra mile and removing dust before a seal is made is what takes the air duct cleaning to the next level.
Using Compressed Air
---

Compressed air is power washed into the open areas of the returns after the supply side is cleaned. Only highly pressurized air is used and there is no dampness that would impact the function of the air ducts and turn the dust into sludge. The high air pressure allows every area of the home air duct system to be blasted out so dust and buildup are permanently removed and do not get recycled by the furnace or air conditioner.
Specially designed air duct rakes are then inserted into the access holes to wash away any debris that may be attached to the surface of the inside walls of the large vents. There can be a thin film of residue and these funny looking air duct rakes leave the inside of the air duct shining and clean.
The metal box under the floor register is called the "boot" which is wiped clean. The "boot" collects dust daily and cleaning out the dust and buildup in this box is another extra step done by Rivers Edge technicians.
The supply-side air vent is airpower washed with 225 pounds per square inch of compressed air in preparation for the final flush. This is the last area dust is known to build up in.
These air duct rakes are designed to target all levels of dust, dirt, dander and pollen, much like how dental tools scrape your teeth clean. The 225 pounds per square inch of air pressure sweeps away 99% of the dusty residues.
Newly machined metal access panels are screwed on and metal foil is taped over where the access holes were cut, ensuring a complete seal that offers no leaks whatsoever. The Rivers Edge technician will turn the furnace back on and verify that everything is properly sealed and circulating.
After the Process
The Rivers Edge technician will then perform a final walk through with you to make sure all the air duct cleaning work performed is to your complete satisfaction. You will now have much cleaner home air circulating and everything will be in a much-improved state than before. Thank you for choosing Rivers Edge!
Ask About Benefect Disinfectant…
---

If you've been looking for central air duct cleaning near you, Rivers Edge is here to assist you with all of your specialized cleaning needs. We not only provide a safe, efficient air duct cleaning process for a wide variety of homes, but we can also offer expert advice on the most reliable products. In particular, Benefect is an easy way to guarantee the safe neutralization of any unwanted bacteria in your Home Air Duct System. Benefect is no stronger than vinegar but it is specifically designed to neutralize 99% of harmful bacteria. Our team of highly trained technicians will be happy to advise you on Benefect Disinfectant or you can opt to Learn More…
Contact Us Today For An Appointment Around Windsor
At Rivers Edge, we pride ourselves on offering an honest, dedicated and effective duct cleaning service for personal and commercial clients. When it comes to duct cleaning, Windsor locals and those in the surrounding areas have been selecting Rivers Edge for many years. If you're interested in getting your property's air ducts professionally assessed and cleaned, contact a member of our team today to discuss the available options. To learn more, contact us today!
Time to get your ducts cleaned? Let us know!